I have written three posts on Opto Circuits (OCIL) so far – two in June 2012, followed by one in August.
The reason for the first post was requests from a lot of readers who wanted me to research the company.
The second post was my research report on OCIL.
The reason for the third post was requests from a lot of readers who were worried after seeing a 10% fall in the stock from the time I wrote my research on the company.
Now, I'm writing a fourth post on the OCIL…after requests from a lot of readers who want my view on the stock after it has fallen 52% since my second post and 46% since the third one.
"Too much of the past Vishal," you might be thinking. "Tell me straight what I must do with Opto Circuits. I'm already sitting on a big loss!"
Before I move ahead, let me quote a long-time tribesman, Mansoor who wrote in a testimonial for my Art of Investing Workshop – "Vishal will make every effort to make you understand about investing and he will not give you so-called tips even if you pay him."
So, to reiterate, even if you pay me to seek my view on OCIL, I won't give you the same.
Not that I am a sadist, it's just that buying OCIL was your sole responsibility, and thus you must find out what you must do with it now.
But here are some lessons that I have learned from a few "losers" like OCIL I personally faced in the past.
These lessons have served me very well ever since I learned them. I hope these serve you well, as you decide on your holding of OCIL and any such stock.
4 lessons from "losers" like Opto Circuits
1. Past is not future
The first post I did on OCIL in June 2012 was – Opto Circuits, and Power of Story in Investing.
A lot of readers had written to me then, seeking my view on the company. I was surprised being inundated by requests on this one company.
A lot of the requests were based on "stories" like…
OCIL's sales have grown at a great rate pace in the past 10 years. If they can achieve this in the future, wouldn't this be great?
OCIL has the best operating margins in the industry, and these are expected to improve by a couple of percentage points in the next year. How will these aid profits?
OCIL earns amazing return on equity, which has averaged 40% over the past 10 years. Isn't this an amazing number?
OCIL's stock has fallen 33% from its 52-week high price…so isn't this a value buy?
OCIL has been advised as a 'Buy' by a brokerage, which expects it to rise 65% over the next one year. This is a great opportunity, isn't it?
OCIL has been categorized among India's fastest growing companies by a leading business magazine. Wow, what a business!
In other words, in most cases, investors were reading through a beautifully-woven story just by looking at OCIL's past.
Even I gave OCIL's past a benefit of doubt, despite knowing that the balance sheet was not in a really good shape.
As an analyst, I've made such a mistake several times in the past – duly aided by the beauty of an excel sheet that has enabled me to just drag the mouse and predict the future in few clicks!
In OCIL's case, I adjusted the company's valuations for my concerns on the balance sheet front…but then as Munger often says, "When you mix raisins with turds, they are still turds."
Drawing patterns from the past to predict the future can be dangerous to your investments, as OCIL has helped us learn.
2. Hindsight is not foresight
Now this is one quality that has characterized my investing life – the quality of predicting in hindsight!
So, in 2009, it was obvious to me that financial institutions and financial markets were about to collapse in 2008!
Well, it was not obvious to me, and it was probably not obvious to you, either.
Hindsight error leads us to think that we could have seen in foresight what we see only in hindsight. And it makes us overconfident in our certainty about what's going to happen.
As I look at OCIL, I curse myself saying – "Damn Vishal, you did see the working capital and other risks in the company's balance sheet! Still your valuations justified the stock as attractive? How could you…?"
Anyways, I have been practicing a way to get over the hindsight bias, only that I haven't perfected it as yet.
When I hear in my mind a voice that says that a stock is sure to rise or plunge – after I've done my research – I activate my "noise-cancelling" device rather than call my broker ad place the order.
This device is triggered in the last stage of my investing checklist process, and remains on for a week or two weeks…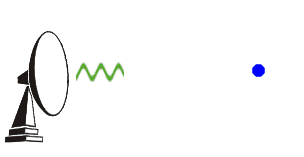 This "device" has worked well for me in 8 out of 10 times over the past few years (not in OCIL's case though, as I was not personally investing in the stock!), and has helped me make better investment decisions by avoiding my internal noise maker.
In order to avoid falling for "stories" like OCIL in the future, you might wish to install such a device in your mind as well.
3. Balance sheet, balance sheet, balance sheet
I have talked about the importance of taking the balance sheet seriously several times in the past. Only that I did not take my own medicine in case of OCIL. 🙁
Just because the stock's intrinsic value was slightly higher than the stock price, I thought if I had money I would buy the stock.
The sad part is a few tribesmen took me seriously here, and bought the stock thinking this was my "recommendation" for them…while under-estimating my concerns on the balance sheet!
Now, concerns on the balance sheet have overpowered investors' mind because the stock price has crashed.
If the stock had risen instead, the balance sheet would have been forgotten and your trust in my analysis skills would have increased.
Good for you that you made a loss on OCIL, for this would lead you to trust the balance sheet more than me in the future. 🙂
4. All valuations are wrong
Some readers have written to me asking whether my calculation of OCIL's intrinsic value has changed ever since I calculated it first in June 2012?
My answer is – now it's not about the change in my intrinsic value estimates…but about my belief in any intrinsic value for OCIL and in the company's future cash flows…that has been shaken.
With OCIL management remaining silent on the concerns surrounding the company (see a video here), I will not trust them even if they come out of their closets one day and say, "Hey, we are clean…and are willing to buy back our shares to show our faith in the company."
Several companies have taken buy-back measures in the past to tide over the crash in their stock prices, and even OCIL my walk that track.
In case that happens, it will be important to ask two questions to the management:
Whose cash are you using to buy back given that you already owe a good amount of debt?
How do you value your own shares given so much uncertainty surrounding your business?
Coming back to the question on OCIL's intrinsic value, well I won't venture out to calculate this anymore for I do not know the real worth of the company's cash flows.
What is more, as Aswath Damodaran says…
All valuations are biased, and
Most valuations (even good ones) are wrong
…I won't venture out to calculate OCIL's valuations as of now given that my estimates will be biased (I am disturbed by the management's silence) and my estimates will be wrong (I will be projecting the cash flows in complete dark).
Made a mistake? Now what?
In investing or in life, it's easy to know that you made a mistake. What is difficult is to answer the question – Now what?
My suggestion, with respect to your investing mistakes is – Write down why you made this mistake for that will help you find the solution with some clarity.
Your reason for making the mistake could be any of these…
I was greedy. I wanted to make quick money, and thus let my greed overcome my better judgment and make an unwise investment.
I was lazy. I didn't do my homework, didn't look at the balance sheet, didn't understand the value of the business, and simply bought because someone wrote about it, or I wanted to speculate on it.
I did what others did. Everyone was talking about and buying OCIL, and everyone was looking to make money. So even I bought, because I hate being left out.
But what to do with OCIL?
If there's one question that investors have asked themselves over and over again, and many investors in OCIL must be asking this question now, it is– "If only I had acted differently? If only, if only, if only!"
You can't go back into the past to alter your actions. You can only take lessons from them.
In situations like OCIL, it's good to follow your mother's sound advice, "Don't cry over spilled milk."
Stop focusing on blame and regret and yesterday and start thinking about today and tomorrow.
Don't let regret lead you to hold on to the stock if rationality suggests that you must sell it.
Instead, consider getting rid of the stock and use the money immediately to buy into better opportunity.
You'll feel the pain of regret today. But you'll feel the joy of pride next April when the realized losses turn into tax deductions.
So, if you have lost 50%, or even more, of your investment in OCIL, be happy and move on…for you have learned some important lessons.
If you can engrave these lessons in your memory, this 50% loss in OCIL would save you many more such losses later because these will make you a better investor.
Over my investing life, I've learned that you need to analyze your mistakes, identify the reasons the mistakes were made, and commit to memory the lessons that will prevent you from making additional, and bigger, investment mistakes in the future.
Then, to reiterate what Prof. Sanjay Bakshi shared with me…
There are no mistakes, only lessons.
Learning does not end.
Before I close…
Before I end this long and boring post, let me share one personal experience I've had with my investing mistakes, and how I'm trying to minimize them.
It has often happened that while I knew I made investment mistakes, and vowed not to repeat them, I had the vaguest sense of what those mistakes were, or, more important, why I made them.
Why did I think and feel and behave as I did? Why did I act in a way that today, in hindsight, seems so obviously stupid?
Only by understanding the answers to these questions can I improve my financial future.
The way to understand the answers is to maintain an investing diary – where you must record your thoughts in real-time that go into your investment decisions.
The diary will serve you very well as it would help you cross reference your decisions and your reasons with the actual outcomes.
Maintaining such a diary will also help you understand when you were lucky and when your genuine skill helped you.
And like me, you can call it – Diary of a Dumb Investor. 🙂
Whatsay?